| | |
| --- | --- |
| | "At last help is available. I was surprised over how certain it was to determine colours with the help of SEEKEY." Pa Kryss 3/2005 |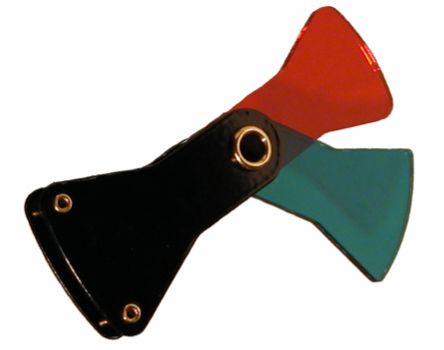 A handy visual aid that makes the navigation easier, more fun and safer especially for persons with limited colour vision abilities!
As many as 8 % of all men and 0.5 % of all women are red/green colour-blind. They find it difficult to catch sight of navigation marks at a great distance, to distinguish between red a green marks and to determine the colour of lanterns, light buoys and lighthouse sectors. They also have difficulties in finding and distinguishing lines and symbols on the charts.

Arrange the filters side by side and hold SEEKEY close to one eye (or in front of the binoculars) and shut the other eye. Thereafter move SEEKEY in order to look alternately through the red and green filter.

Red is only visible through the red filter (the one with Rounded corners).
Green is only visible through the green filter.
White is clearly visible through both the red and the green filter.



Also persons with normal colour vision abilities may have great use of SEEKEY to catch sight of and to distinguish between navigation marks and lights at great distances in limited visibility conditions ("all cats are grey in the dark").
Of course SEEKEY is not only helpful at sea but is also very useful in everyday life.
A Bachelor of Science examination thesis at the Optometry Unit of the Karolinska Institue confirms that SEEKEY is a potent aid.
SEEKEY is weather proof and is delivered with detailed English instructions for use (German: gebraushsanleitung, Finnish: käyttöohjeen, French: mode d'emploi).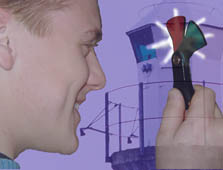 Back to Products