Start | Products | TILLER-LOCK
"This tiller lock is one of the boat accessories I warmly can recommend" Segling 5-6/1995
"At last a tiller lock that works!" Vi Batagare 9/1993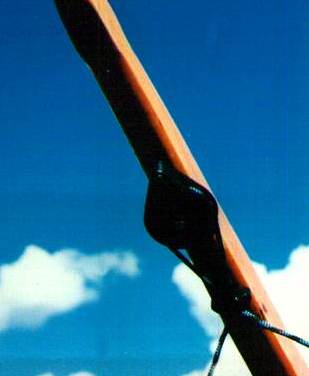 All sailors have occasionally need of leaving the helm to be able to perform other tasks onboard. The problem is that quite often there is no one who can take over the steering.
ARONOWITSCH & LYTH AB now proudly presents an inexpensive, patented and ingenious solution to this problem:

TILLER-LOCK
-
the rudder locking device with an unique friction brake of infinite variability suitable for tiller controlled boats!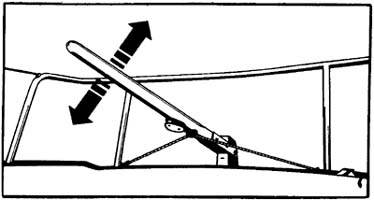 TILLER-LOCK is the most clever and easiest to handle rudder locking device on the market, that without encroaching with the cockpit space always is ready for instant action. The locking of the tiller is effected by a short pull upwards. Owing to this the control line is firmly locked around the friction brake and the rudder is fixed!
To regain control of the steering, simply lower the tiller! The control line will then slacken allowing you to steer as usual without any friction from TILLER-LOCK.
It is also possible, useful in certain conditions, to increase the steering tension by raising the tiller until desired friction-resistance is obtained.
TILLER-LOCK is very easy to install and is delivered as a complete kit in an attractive box including:
1 friction brake special,
1 piece of rope special (3 m) (available as spare part when worn out),
1 clam cleat aluminum,
2 fairleads white plastic,
1 fairlead black plastic,
2 wood-screws brass (45 mm),
2 wood-screws brass (30 mm),
6 screws acid-proof steel,
Price information
Back to Products