Start | Products | STRONG-GRIP
"The toughest clip in the test. It grips rockhard on any tarp" Praktiskt Batagande December 2017/January 2018
"The risk that the tarp is torn is nonexistent. Highly Recommended" Vi Batagare 12/2012
"The most effective solution" Yachting Monthly September/2011

Prize awarded fastening system with superior grip ability that holds all kind of tarpaulins and fabric materials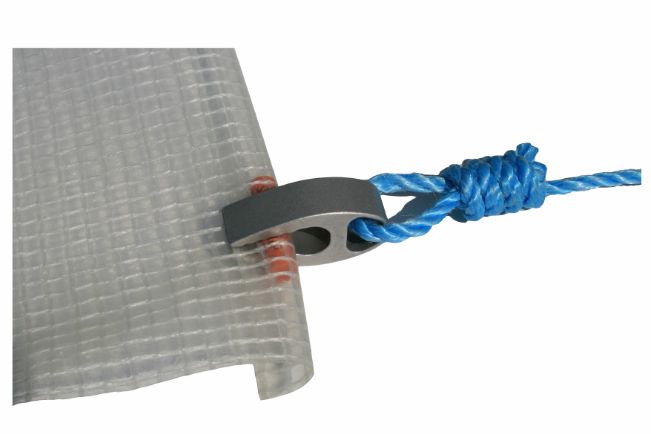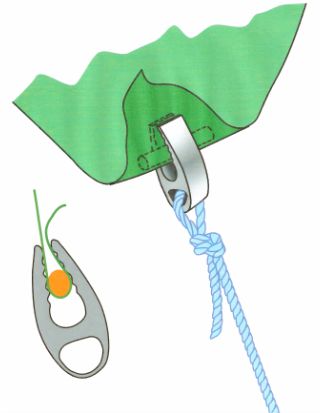 STRONG-GRIP consists of an aluminium clip (63 x 30 x 19 mm) and a roller-pin made of a semi-soft plastic. Those in combination provide a superior grip without causing damage to any materials.

STRONG-GRIP is simple to attach and remove. It grips firmly and does not shake loose. Cheaper than buying a new tarp when the winds have destroyed the grommets.

STRONG-GRIP can also be used to join tarpaulins together while creating a protective overlap at the same time. If the roller-pin is placed underneath the tarpaulin there is no hard part that might damage the covered object.
STRONG-GRIP represents a totally new thinking and design:
Its grip ability is superior to all other designs and it handles not only lightweight tarpaulins but also thick tarpaulins and all kind of fabric materials.

It is simple to attach and remove and does not puncture the tarpaulin.

It works in all climates and is made of durable and strong materials.
STRONG-GRIP is delivered in a pack containing two complete fastener sets and a multilingual instruction.
STRONG-GRIP may be helpful to avoid a disaster.
Hole in the hull! The water rushes in! Watch the video that shows the best way to prevent the boat from sinking.